Offshore Patrol Vessel Art Prints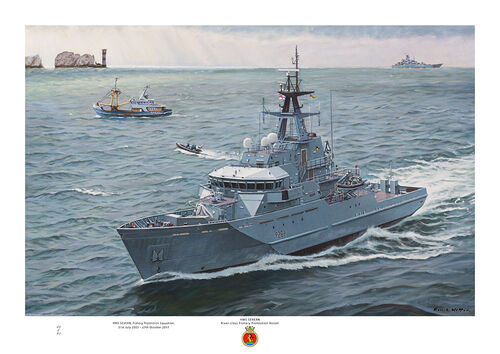 River-class Offshore Patrol Vessel
HMS Severn (P282) a River-class offshore patrol vessel, built by Vosper Thornycroft, launched on 4 December 2002 and commissioned on 31 July 2003. She is the first ship to bear the name in Royal Navy service. With a complement of 42 personnel, a length of 79.9 metres and a displacement of 1,677 tonnes and a top speed of 20 knots. In April 2017, She was detached from Fishery Protection duties to escort the Russian landing ship Korolev through the English Channel.
The painting was officially commissioned by the ship's commanding officer for her decommissioning on the 27 October 2017.